Add your review
Review Craftman's Bench Cigar Cutter
Craftman's Bench Cigar Cutter
With its custom dual blade construction, the Craftsman's Bench Double Blade Cigar Cutter is designed for equal pressure to be applied to both sides of the cigar. The result is the cleanest cut possible to provide a smoother, more even flow of smoke. Extre
In Stock 1-3 Days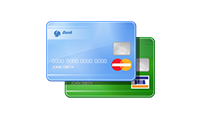 The Cigar Merchant of Roswell
.
We ship anywhere in the USA

You must be 21 or older to purchase tobacco products

Open 7 days a week

Shipping Monday - Friday

Order Online - Sameday local pick up

7 Days a Week

BRICK AND MORTAR CIGAR SHOP

Support local Business
With its custom dual blade construction, the Craftsman's Bench Double Blade Cigar Cutter is designed for equal pressure to be applied to both sides of the cigar. The result is the cleanest cut possible to provide a smoother, more even flow of smoke. Extremely affordable and practical, this cutter is designed to accommodate cigars up to 64-ring gauge.