Add your review
Review Ashton Pipe Tobacco - Guilty Pleasure 50g
Ashton Pipe Tobacco - Guilty Pleasure 50g
A glorious mixture of Cavendish, Virginia, and Carolina Burley carries an irresistible aroma with flavors of vanilla, mango, and exotic citrus. Sweet, creamy, and complex tasting notes converge in a savory, luscious finish. The profile is delicious and a
In Stock 1-3 Days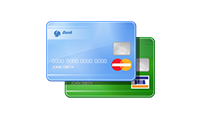 The Cigar Merchant of Roswell
.
We ship anywhere in the USA

You must be 21 or older to purchase tobacco products

Open 7 days a week

Shipping Monday - Friday

Order Online - Sameday local pick up

7 Days a Week

BRICK AND MORTAR CIGAR SHOP

Support local Business
A glorious mixture of Cavendish, Virginia, and Carolina Burley carries an irresistible aroma with flavors of vanilla, mango, and exotic citrus. Sweet, creamy, and complex tasting notes converge in a savory, luscious finish. The profile is delicious and a touch decadent.